Ovvio
OVVIO is a vape brand that provides thrilling and innovative experiences for young users worldwide. They specialize in the vape industry, offering products such as disposable vapes, pod systems, and e-liquids. Through the partnership with MyVapor, OVVIO ensure global availability, aiming to bring distinctive and passionately fueled experiences to more people. Now we have Ovvio Bar up to 1000 puffs available, delivering a hassle-free and enjoyable vaping experience with its impressive features and long-lasting performance.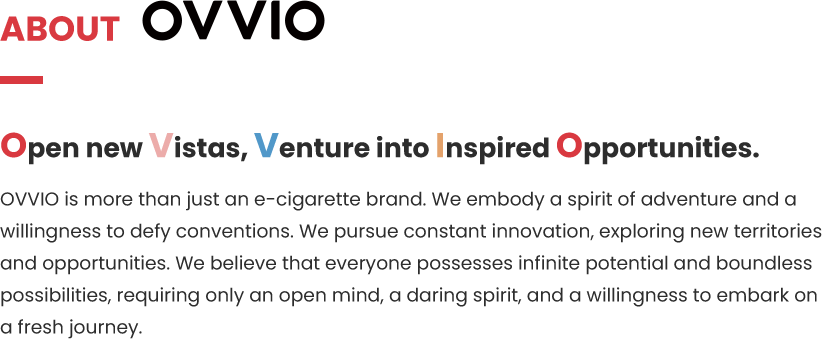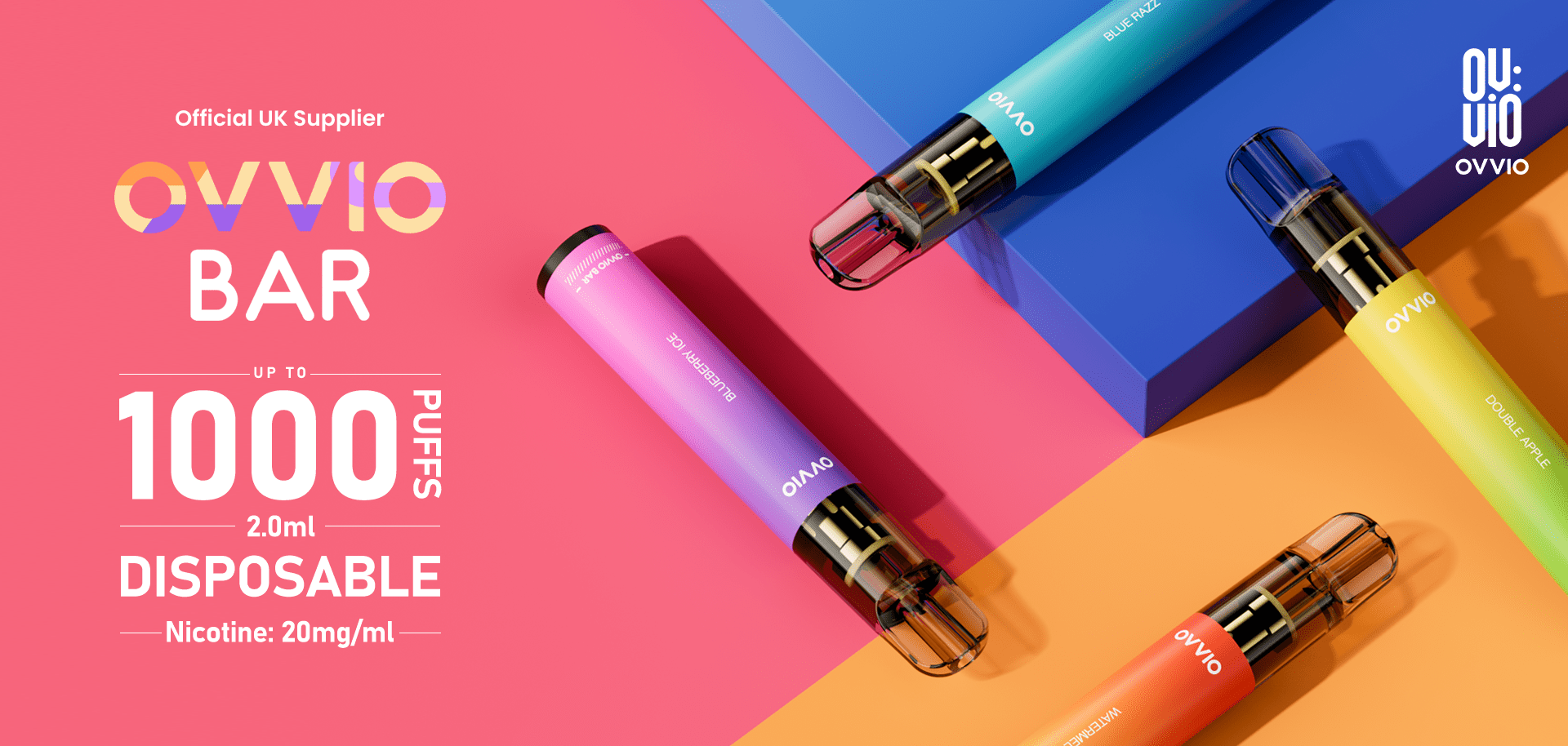 WHAT ARE THE ADVANTAGE OF OVVIO BAR ?
The
Ovvio Bar Disposable Vape with up to 1000 puffs
is a revolutionary vaping device that offers several advantages over traditional e-cigarettes. It features a leak-proof design with a plug, allowing for easy transportation and hassle-free vaping. The visually transparent tank enables users to monitor the e-liquid level and replace it in a timely manner for a consistent vaping experience. With its double leak-proof mechanism, the Ovvio Bar effectively addresses the issue of leaks, ensuring a clean and enjoyable vaping experience. Additionally, this device offers up to 1000 puffs, making it suitable for individuals who are frequently on the move and desire uninterrupted vaping sessions.If you want to experience a
disposable vape
with an innovative design, buy the Ovvio Bar from Myvapor UK!
THE
ADVANTAGE
OF OVVIO BAR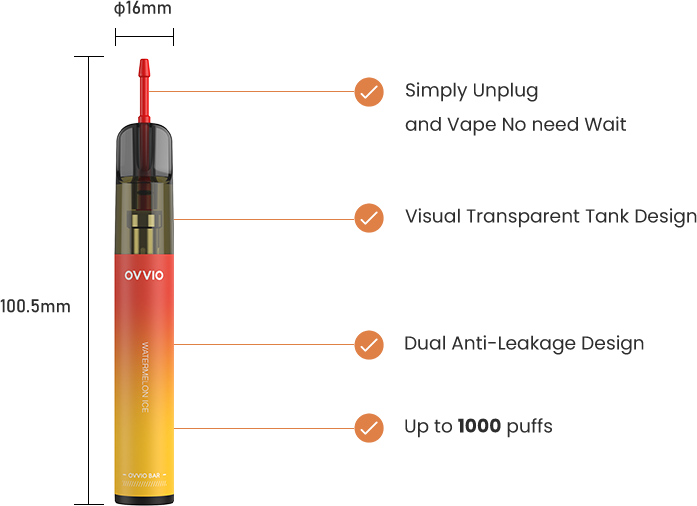 Long-Term Stable Flavor
(Ten Flavours)

ABOUT OVVIO BAR
Discover the
Ovvio Bar Disposable Vape with up to 1000 puffs
, available now at
Myvapor UK online shop
. With its 1.4ohm mesh coil, 2ml e-liquid capacity and long-lasting 550mAh battery design, you can expect excellent vapor production, boasting the air-oil-parted technology and dual anti-leakage solution. The Ovvio Bar disposable vape is available in a variety of flavors to choose from, including
Watermelon Ice
,
Blueberry Ice
,
Mixed Berries
,
Blue Razz
,
Cappuccino
,
Grape Ice
,
Guava
Granadilla
,
Double Apple
,
Cotton Candy
and
Strawberry Kiwi
. Get your Ovvio Bar Disposable Vape today and indulge in hours of vaping pleasure!